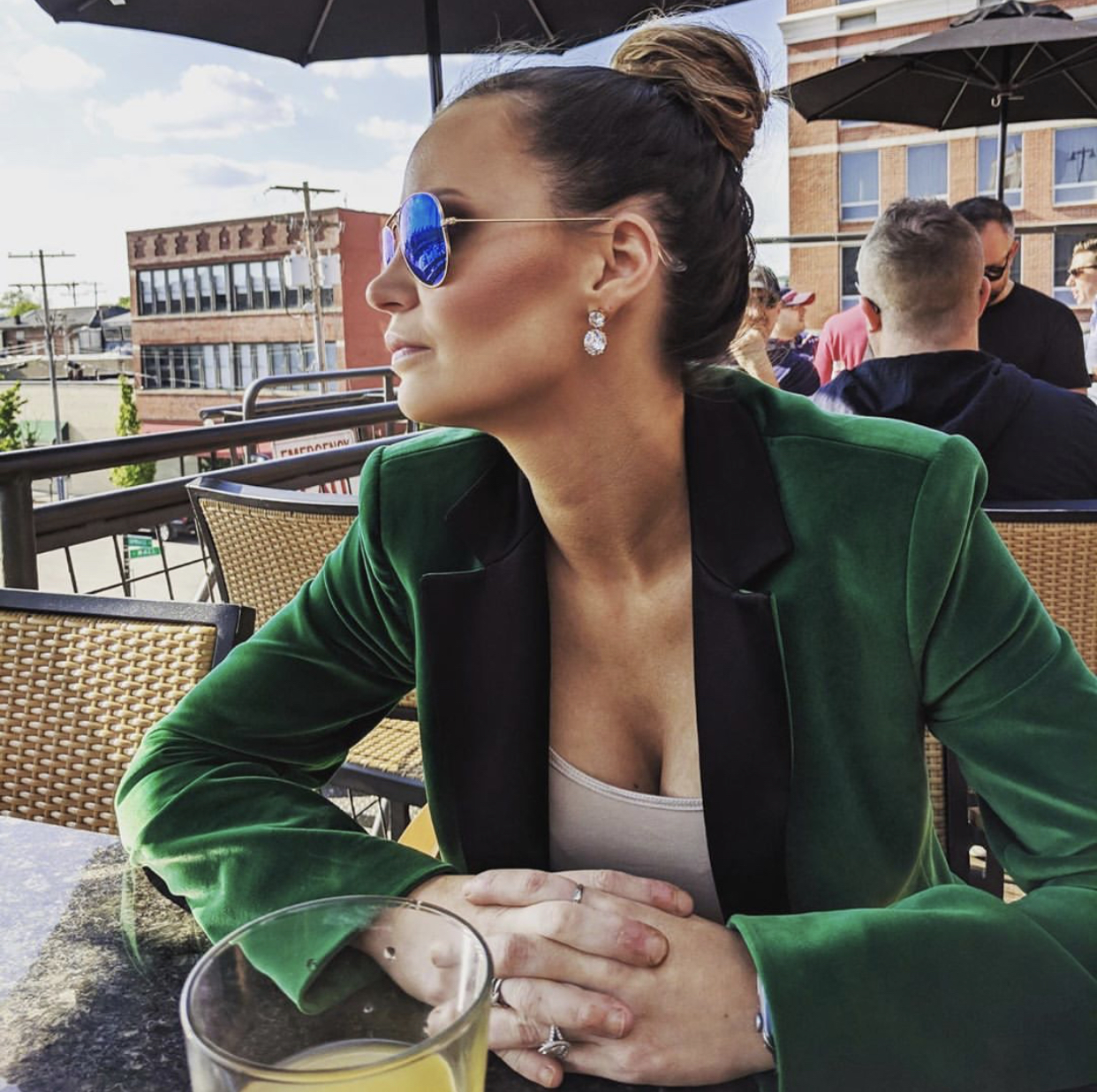 Amber Fair
Founder/C.E.O.
 Meet our lash education QUEEN, and the founder of Lashtastic Louisville. Amber has extensive experience within the fashion and beauty industry. She began her career when she moved from Oklahoma to California to attend FIDM/Fashion Institute of Design and Merchandising. From there she launched Ember Skye, a successful handbag company that grabbed the attention of A-listers and celebrities like Kim K, Whitney Port, and Cameron Diaz. As she evolved in L.A. her personal life led her to Louisville, Ky, where she decided to go to cosmetology school and launch her career within the beauty industry. After working at Z Salon and Fusion, she quickly realized she wanted to do more than hair. In California, Lash extensions were very popular. Amber felt that lashes provide an immediate & drastic change to someone's look and, in turn, confidence. She wanted to be able to do something that provided women with the same amazing confidence that lashes gave her. As a new practice within the beauty industry, Lash Extensions were a hard service to find, so Amber kick started her lash extension journey when she sought out certification in 2014. Upon completing extra education through Minky's, Sugar Lash, Barboleta, and Misencil,  she felt like she still needed to know more. Quickly realizing that two day Lash Education simply was not thorough enough to give client's the best experience possible, she was forced to do her own research to stay up to date with the best techniques. Helping other lash boss women succeed in the industry through further education and training became a goal of Amber's. She opened her own business known as "Skye Lash Lounge", a one woman suite, before quickly outgrowing the space and becoming the Lashtastic we know and love today in 2018.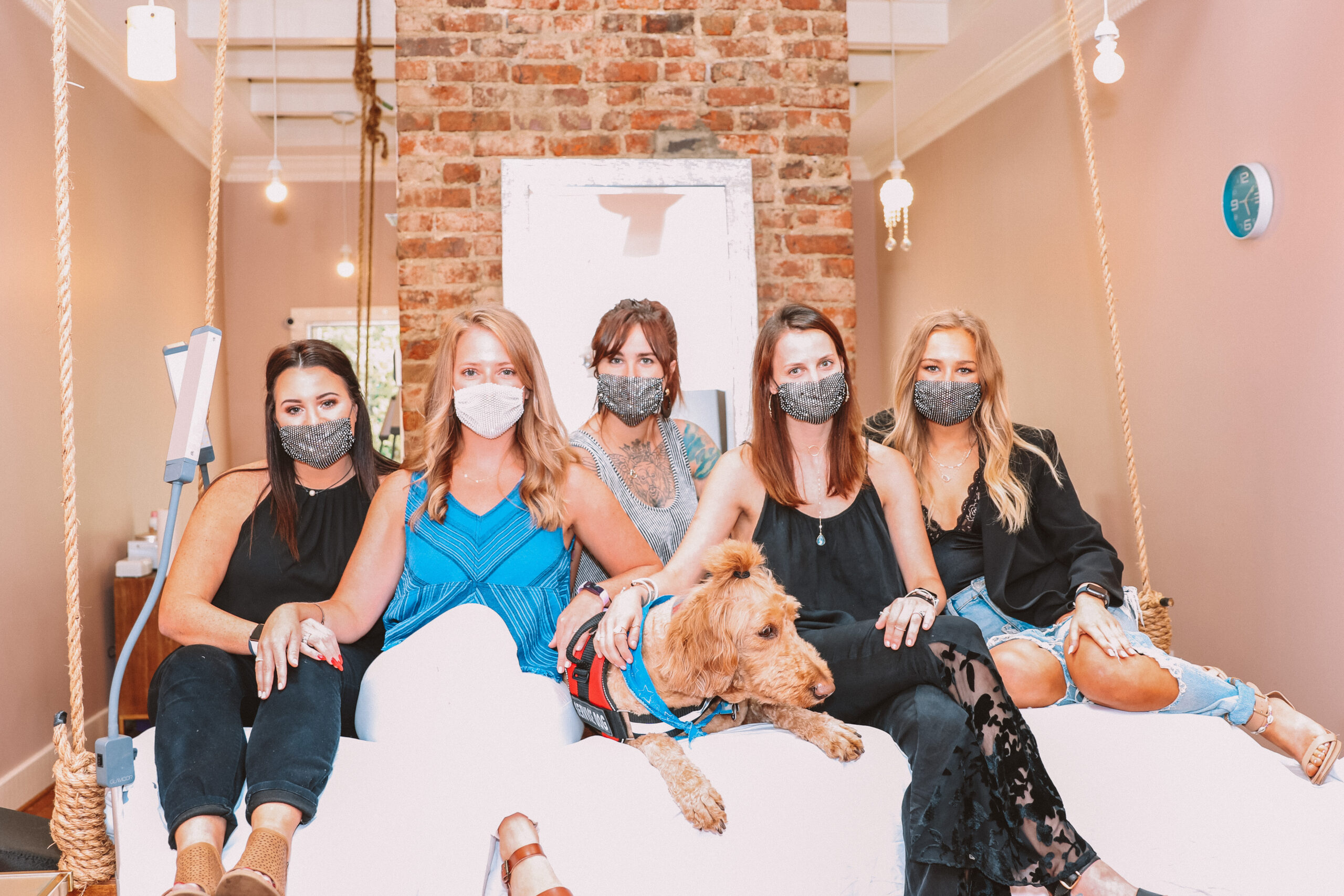 Lashtastic Core Values
1. Building Confidence
Our primary purpose for building Lashtastic lies in a passion for making women look and FEEL their best. If lashes are all it takes to give women the confidence they have been longing for, then we feel GRATEFUL to provide that. Nothing brings us more joy than seeing our client's faces light up when we hand them the mirror!
2. The Health and Integrity of your natural lashes
We know that eyelash extensions can be scary, it is your eye, and you should be careful! While many places will overglue your eyes or rush, they may get them full and they may last a month or more! That sounds great, but doesn't consider the health of your natural lashes. At Lashtastic, protecting the integrity of your natural lashes is our TOP priority. We take time and pay careful attention to ensure your lash experience enhances your features, rather than damage them. We would rather educate a new client about the condition of their lashes, suggest treatments, and build a plan that will best suit the overall health of their lashes. Our lash artists are trained to consider each client and their lashes on an individual basis. One client's lashes may hold long, fluffy, mega volume lashes and have no problem, while another client's are weak and need time to breathe and grow. We would much rather lose money than damage your lashes. If you are one of those people whose lashes could use some time to grow, remember that good things take time! Trust in us and we will take you on a lash journey that will enhance your natural lashes, and fulfill your fluffy lash extension dreams!
3. Sisterhood
Lashtastic is a team-based salon. For us, that means recruiting a team that isn't interested in competing with other women. Instead, we support, help, and encourage each other. We want work to feel less like work, and more like fun productivity and money making with your best friends! 
4. Friendliness & Professionalism
We believe in kindness & women empowerment. Our desk divas will greet you with energy & excitement & we love to give out compliments. We do what we do to make you feel good, that means showing you the same kindness and personality we show ourselves. Stick around long enough & we'll be fast friends <3
5. Fun Environment
Everything in Lashtastic reflects the personality and heart of our values. We needed a place for our fun-loving sisterhood and quirky energy to thrive! With the hope of extending some of that energy to the women in our community, our home in all of its colorful uniqueness, stands tall in an old home on Frankfort avenue. Everything from our "F*cking Beautiful" neon sign, to our glitter coated floors, exists to inspire the confidence, sisterhood, and positive loving girl-boss energy you've been looking for!
6. Individuality
Lashtastic was created because our founder and lash boss Amber saw a need for, not only lash artists in our community, but lash artists that were given the extensive training, techniques, and experience needed to thrive in the industry. She also intended for Lashtastic to be unique to any other lash experience. Inspiring confidence in her clients was the main goal, but inspiring confidence in women in general, has always been the true purpose of Lashtastic. For Amber, this meant bringing her personality to Lashtastic, and refusing to compromise her values to appease the masses. Being confident and happy in your work is so crucial to your overall success. We may be loud, use too much glitter, or crank our Cardi B playlist up a little too loud, but we will always be kind, and we will always be ourselves. We want to show women that it is possible to do something you love, with people you love. We aren't perfect, but we hope Lashtastic acts as an example for creating success without compromising what makes you, you! Some people aren't going to like you, but some people will love you for the very things you choose to hide. Being authentic means being vulnerable. It means that you will face rejection. If you keep your head up and remain true to yourself, the success will come. Sure, our glitter and uncensored music has turned away a few, but our gains outweigh our losses, so we turn up the Cardi B. and keep moving forward 🙂 
It takes a lot to trust someone with your face. The health and integrity of your brows, skin, lashes, etc. is always our main priority. If you have any questions or concerns please feel free to text, call, or book a consultation with us so we can ease any and all of your worries. (we can even pour you a glass of wine to calm the nerves 😉