Hi Babe, let's get to know each other!
We believe each stylist at Lashtastic possess the uniqueness, passion, and drive to be the best within the lash industry. In addition to the certicates & education they have acquired on their own, our owner and lash boss, Amber, provides further thorough training that is exclusive to Lashtastic! Knowing that lash certification courses do not provide the fundamental knowledge and confidence needed to be the best lash artist possible, Lashtastic requires each lash tech to go through 3 additional months of training when they begin their career with us. During this 3 month period, Amber works closely with the stylist to ensure they are ready to lash you! They must exhibit excellent professionalism, confidence, and skill, before finally doing our owners lashes to pass the test. (if they can't satisfy our owner, how can they slay your lashes?!) 
The number 1 priority at Lashtastic is to maintain and enhance the health and integrity of your natural lashes. Every extra step we take exists to ensure your lash artist is well-equipped to give you the best lash experience possible. Still not sure? Meet them for yourself below… we think they're pretty awesome 🙂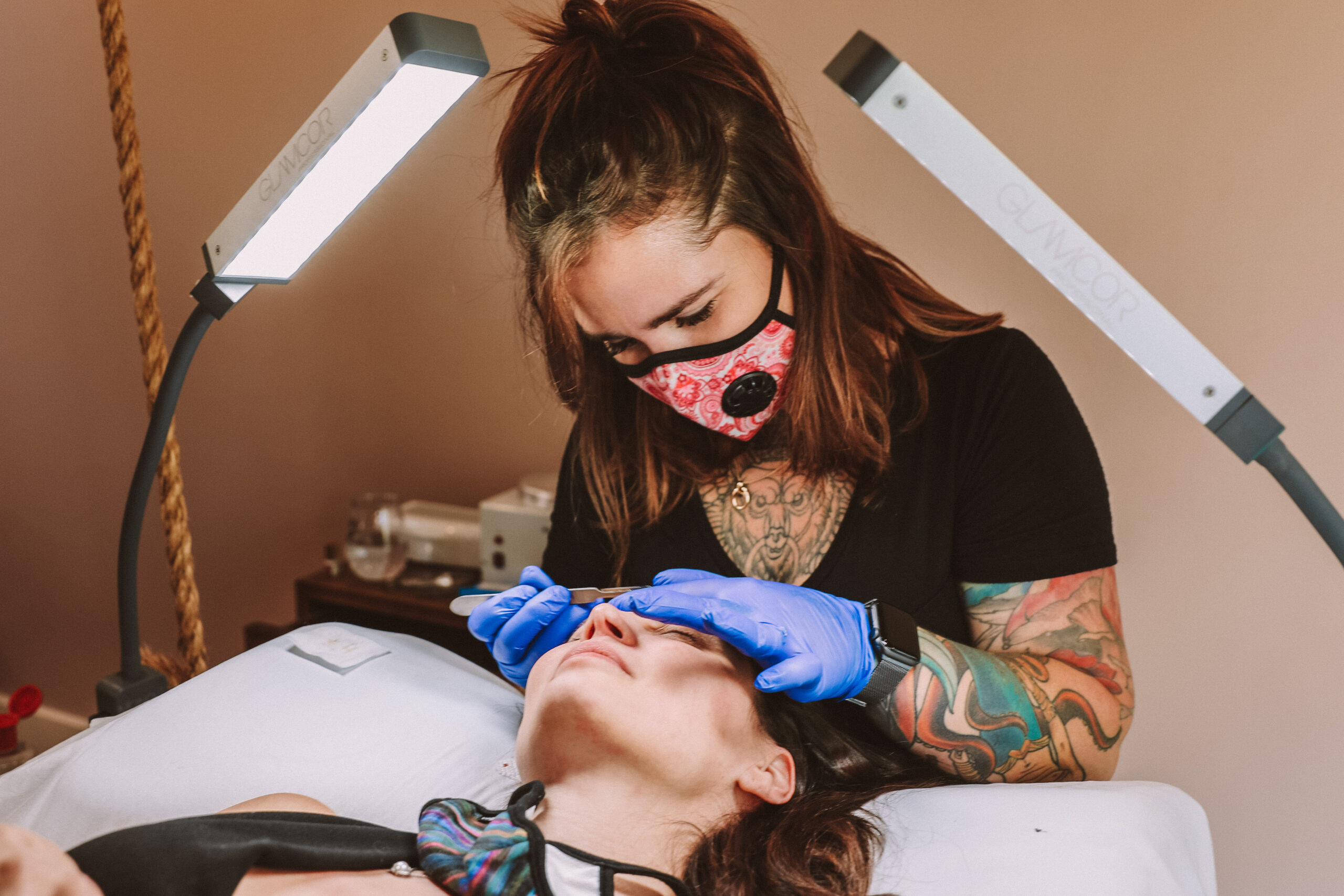 allie watson
Lash Boss
Allie began her career at Lashtastic as a lash client. She booked a full set for her honeymoon & quickly became a lash addict when she experienced a newfound confidence! Allie loved being able to wake up in the morning and look amazing. She was a religious client with us for 2 years before her love of lashes led her right into our arms, and we're never letting go! She found her passion within the industry and began perfecting the unrivaled & proper techniques explained by our fearless leader and ultimate lash boss- Amber. She is certified through the nationally accredited Bella Lash school. 

Her favorite part of lashing is definitely the big reveal. She loves watching her client's faces light up as she hands them the mirror. Allie considers her job a privilege as she loves to have the ability to enhance a woman's natural beauty and boost their confidence! 

She says her spirit animal is a skunk… we're still trying to figure out why. Perhaps it can be seen through the skunk from Bambi, as Allie is the type of person to take her time smelling the flowers and providing the most loving energy to everyone she meets 🙂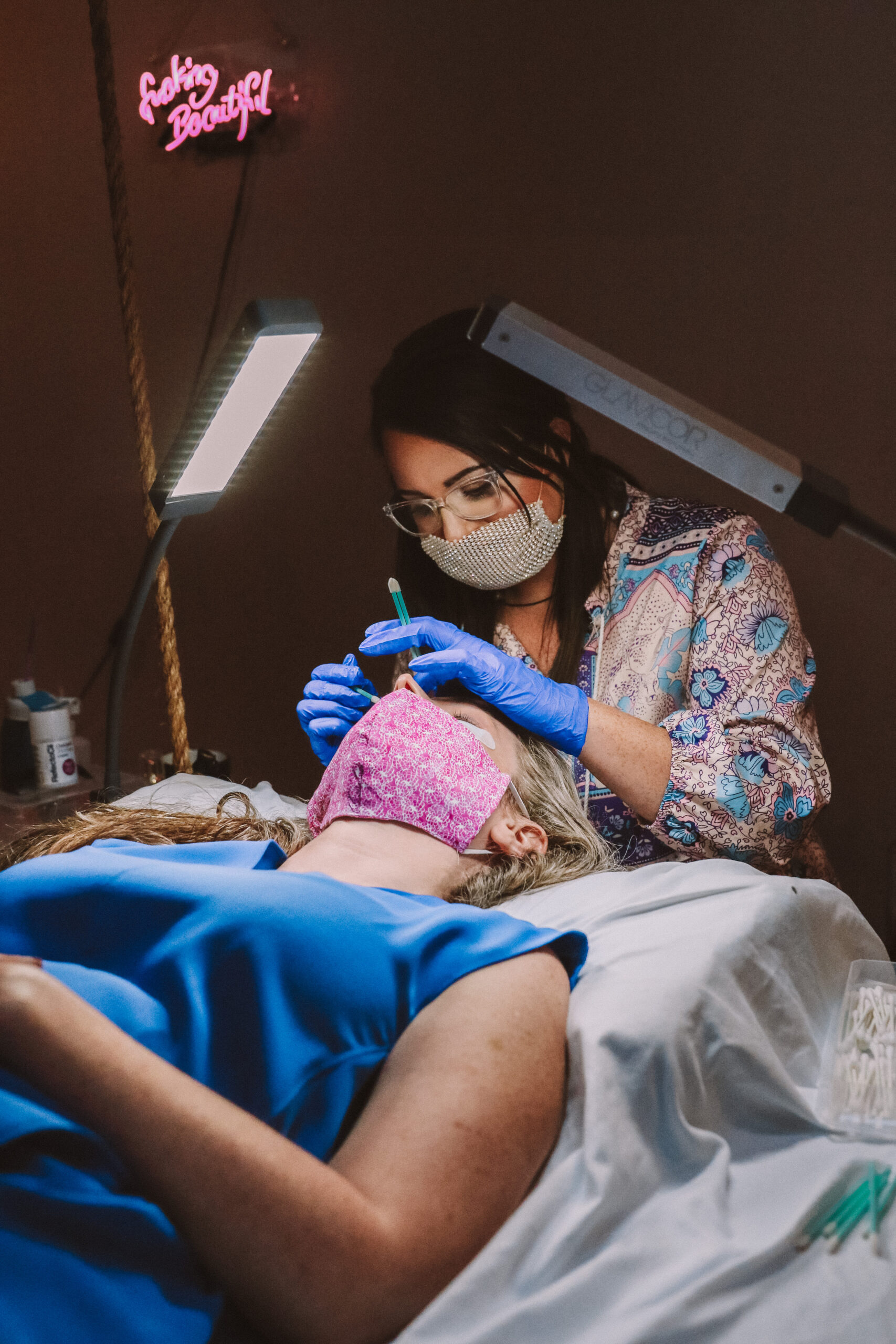 Chloe walker
Lash Boss
Chloe has been a lash tech with us for 2 years. Her spirit animal is a dolphin, representing her chatty, optimistic, and friendly nature. She began her career in the beauty industry as a hair stylist after cosmetology school. While she loves doing hair, Chloe decided to go a different route and try something totally new- LASHES. She trained for months with Amber and now is a well-rounded beauty boss! Chloe loves working with a sisterhood at Lashtastic & working collaboratively with each other to produce amazing results! As a friend of Amber's, she has loved watching her vision of Lashtastic grow into the sisterhood and business it has become 🙂

Chloe is an artist and creator and it comes as no surprise that she approaches each of her clients with the same creative vision and care. Her passion as a lash artist is fueled by her love for her clients. She joined the industry with a desire to help women feel their best!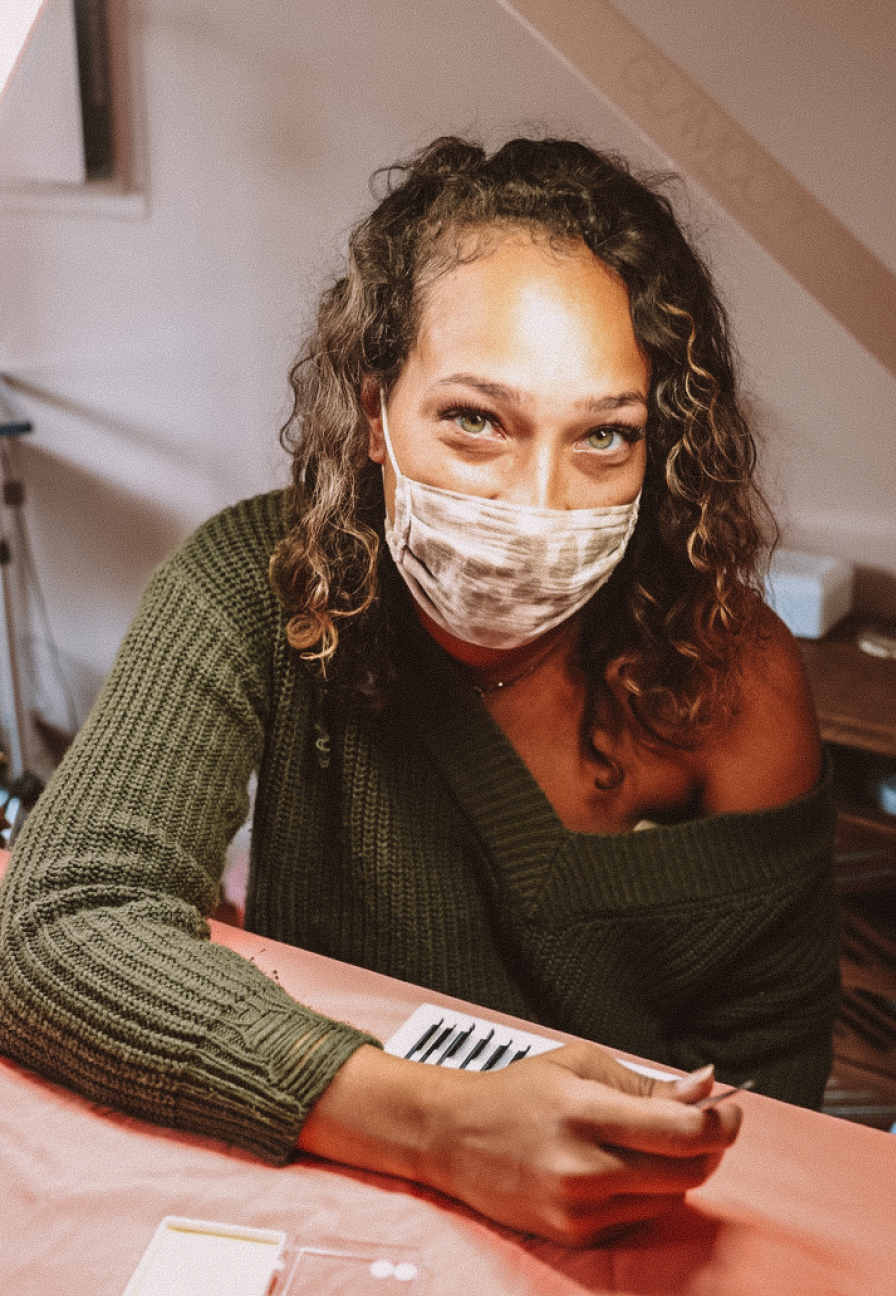 Kayla walker
Lash Boss
Kayla is the newest addition to the Lashtastic sisterhood! Her spirit animal is an elephant, which perfectly reflects her easy-going personality. Kayla chose to work at Lashtastic because of the atmosphere and cute environment- plus she loves Amber's one-on-one teaching style. She is a dedicated mom and lash boss, and is always determined to be the best she can be. After working as an assistant manager at a previous salon for 4 years, Kayla decided she wanted to be her own (lash) boss. During quarantine, she sought out lash education through the nationally accredited Bella Lash school. For the past few months, Kayla has been training closely with Amber and is doing an amazing job 🙂 This one has displayed amazing skill and talent and we are excited to continue to watch her grow.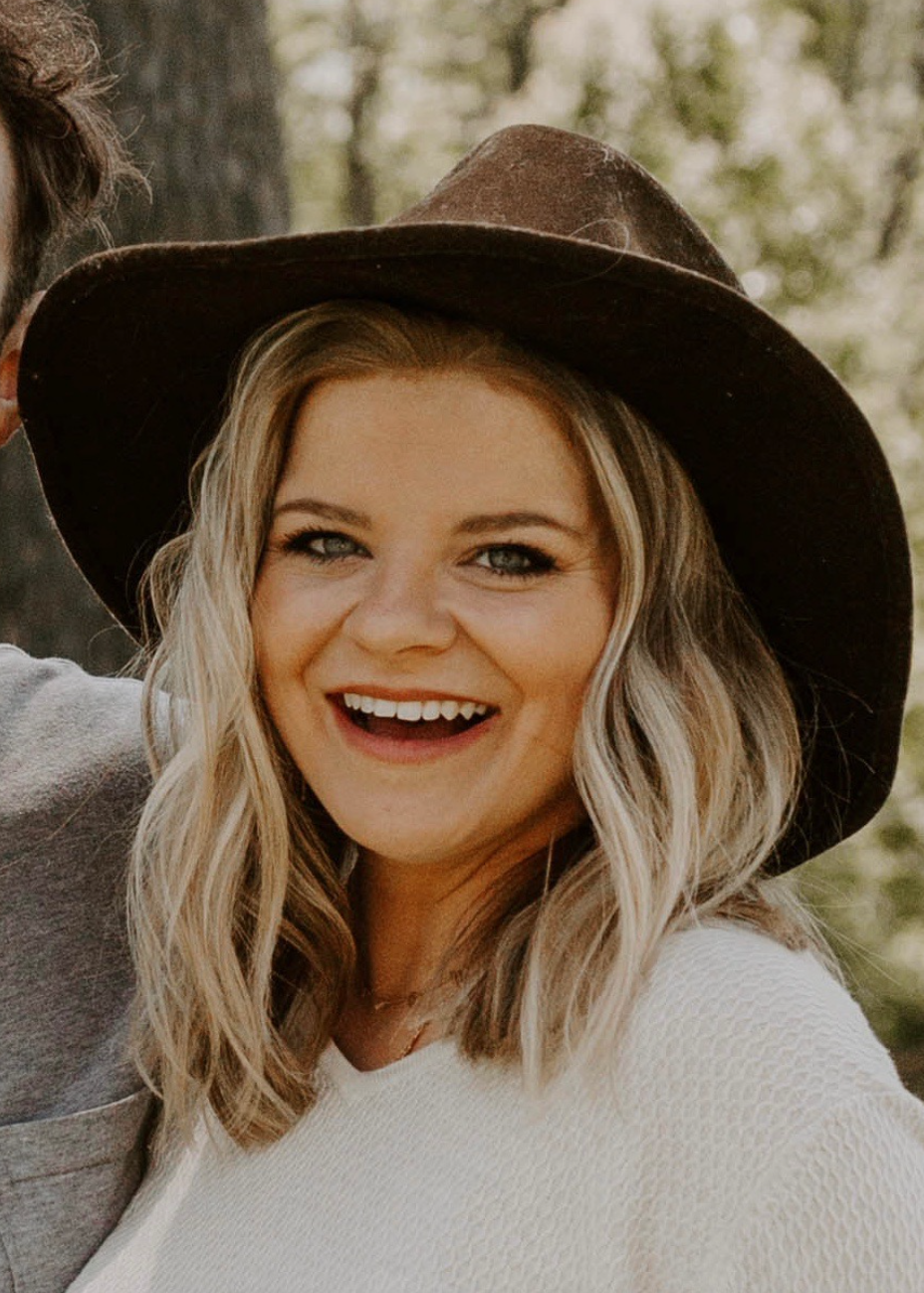 Sarah Westhoff
Desk Diva
Sarah has been working with us since after quarantine. Her spirit animal is a golden retriever- which represents her unwavered loyalty to friends and family. After receiving her college degree she moved to California where she learned a lot about herself and how she wanted to live her life. As a new mom, Sarah was looking for a place to dip her toes back into work, without getting stressed out or distracted from her job as a mother- so she found a supportive sisterhood within Lashtastic. She can be found booking appointments or checking in on clients 🙂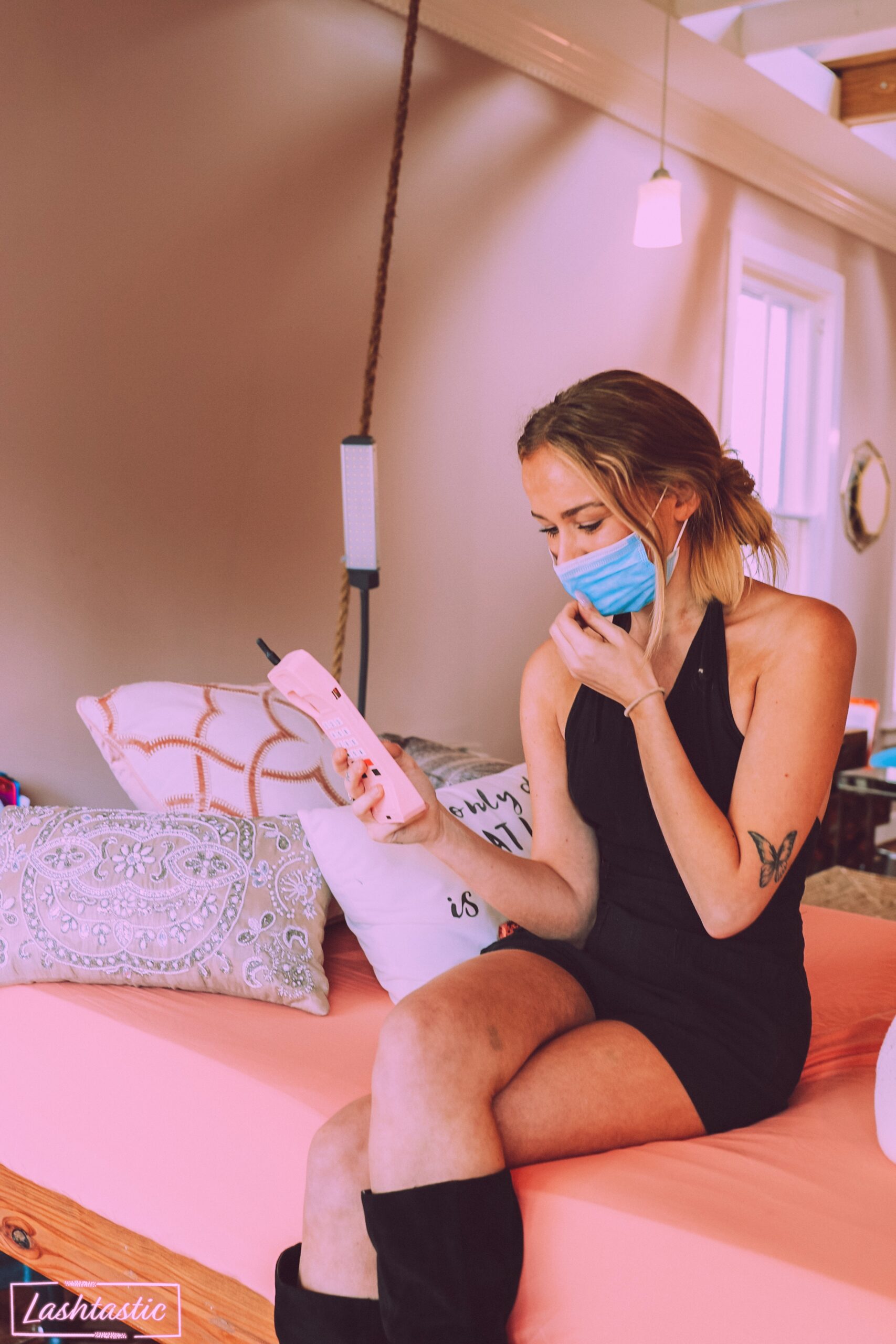 Jojo Bride
VP of All Things
Jojo began working with us when she finished school at the University of Louisville. She originally planned on gaining her TEFL certification to teach english as a second language to kids in Italy. Given the state of the world (the pandemic) she realized she had to make other plans. Jojo was originally a client at Lashtastic and admired the girl boss environment. She loved the idea of working with a team of women who uplift, challenge, and push each other towards their goals. When she saw an ad that we were hiring, she had a feeling this would be the place to call home & we're so glad she did! She's kind of like having an in-house Mary Poppins, full of ideas & juggling different projects. Our social media curator one day, and front desk assistant the next. You'll probably see her when you're checking out or talk to her on the phone! Her spirit animal, a tiger, is shown through her ability to act fast during chaotic times & her trusting nature. She lives to be helpful & we are so grateful to have her <3